Congrats to Salma and Johanna for successfully defending their PhD!
NEW REVIEW OUT
New review "Talk to Me—Interplay between Mitochondria and Microbiota in Aging" together with Kristina Endres from the Department of Psychiatry and Psychotherapy, University Medical Center of the Johannes Gutenberg-University out.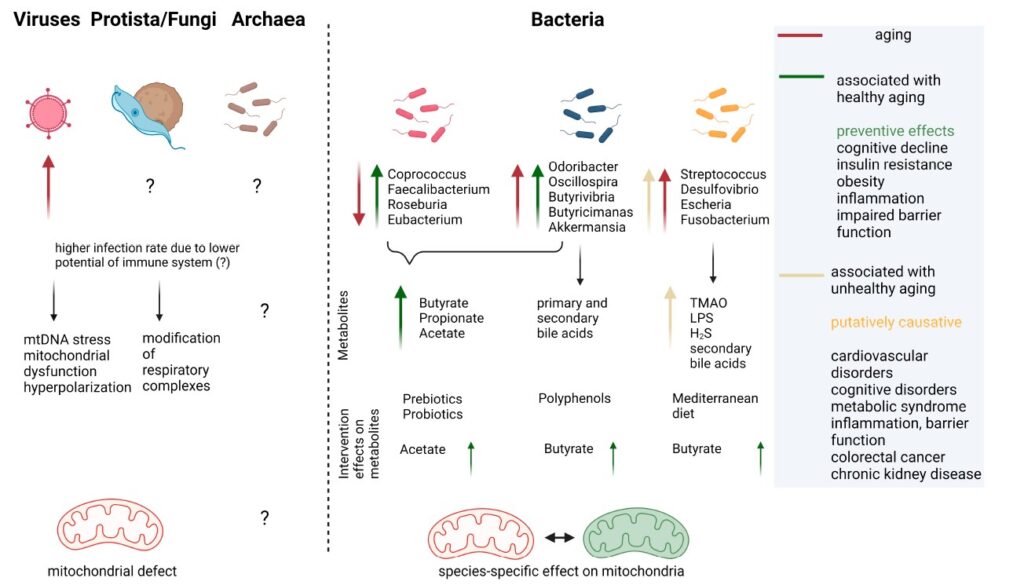 NEW PAPER OUT
Check our our new collaborative work with the Plietker group at TU Dresden about the type-B polyprenylated polycyclic acylphloroglucinol PPAP53 and its effect on TRPC6 channels. This paper features a new AI based TRPC6 protein structure prediction visualizing binding of hyperforin and PPAPs to TRPC6.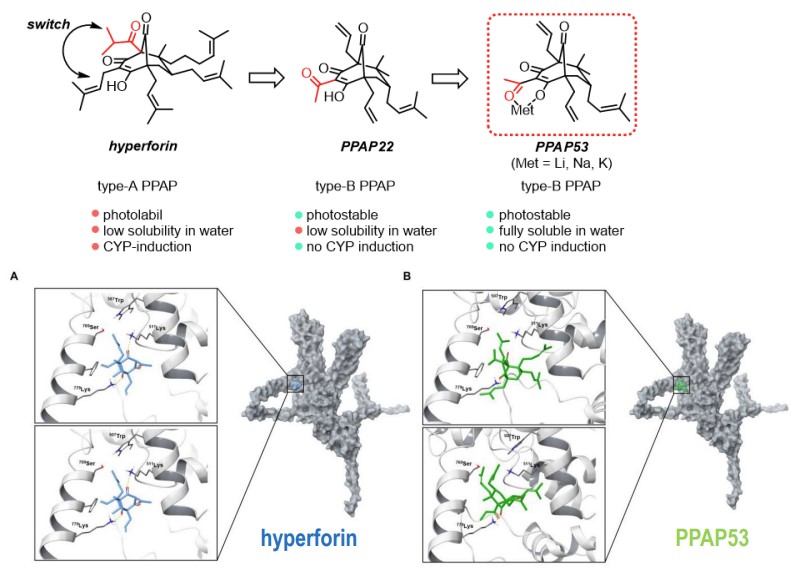 STIPEND from the Dr. Hilmer Stiftung for our new PhD student Lukas Walz.
Congrats to you, Lukas! Looking forward to new adventures!
POSTERPRIZE DGPT 2023 for Marko Jörg & Christine Lietz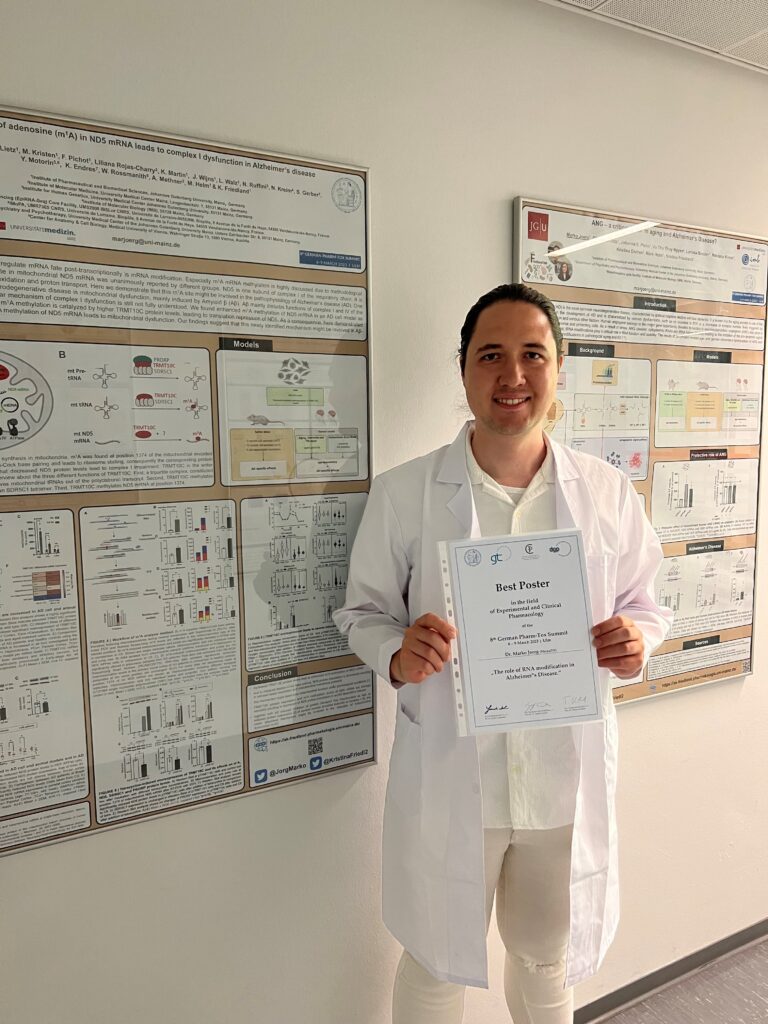 DGMS 2022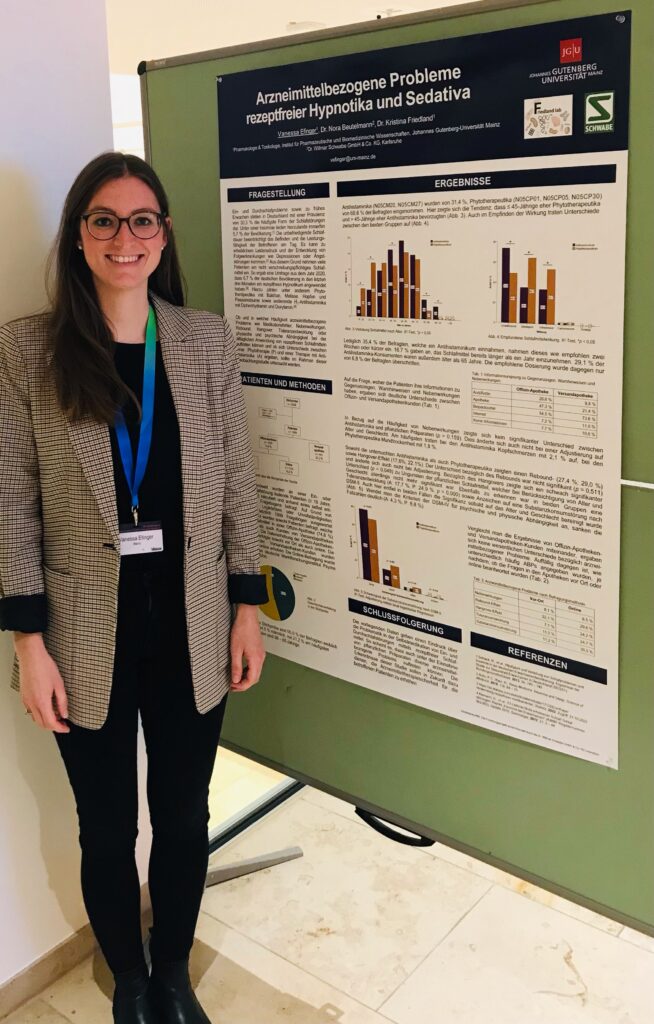 "It was a great pleasure and a nice experience to present the results of my PhD at the 30th Annual Meeting of the DGSM 2022. The conference offered many exciting lectures on sleep medicine and interesting insights into the industry." - Vanessa Efinger
NEUROSCIENCE 2022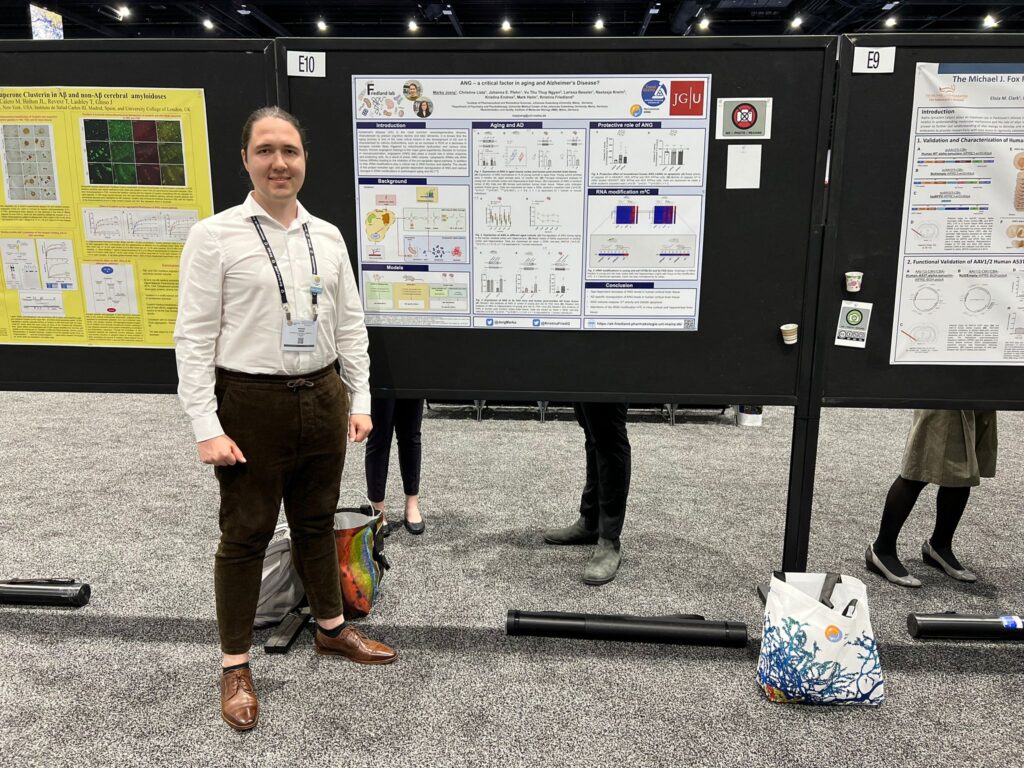 "First presentation at SfN 2022 in San Diego as a PostDoc. So nice to share the results of my work to an audience after a 2 year long covid break. So many impressions and really friendly people in the neuroscience community." - Dr. Marko Jörg
NEW PAPER OUT
El Hamdaoui, Y., Zheng, F., Fritz, N., Ye, L., Tran, M. A., Schwickert, K., Schirmeister, T., Braeuning, A. Lichtenstein, D., Hellmich, U. A., Weikert, D., Heinrich, M., Treccani, G., Schäfer, M. K. E., Nowak, G., Nürnberg, B., Alzheimer, Ch., Müller, Ch. P., Friedland, K. Analysis of hyperforin (St. John's wort) action at TRPC6 channel leads to the development of a new class of antidepressant drugs. (2022) Mol Psychiatry. https://doi.org/10.1038/s41380-022-01804-3